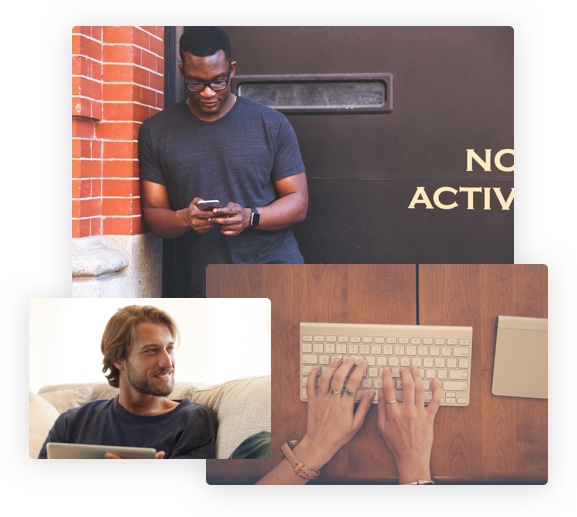 eCommerce Website Design and Development Services
eCommerce website development service by an experienced eCommerce web design company. Agile, growth driven ecommerce website design eliminates the risks of traditional web design by taking a systematic approach to development and shortens the time to deployment.
How do you implement the best performing eCommerce website?
Through careful attention to the user interface, usability, ecommerce conversion factors, inbound marketing and continuous improvements, you can reach peak performance and know you're providing meaningful value to your customers.
It's a smarter, agile and data driven approach that enables you to avoid the pitfalls of traditional eCommerce web design and produce a high performing eCommerce website.
eCommerce Website Requirements & Discovery
The first step in the eCommerce web design process is to develop an outline of your website and all of the features and functionality you would like to have included. This initial requirements specification is like a blueprint for your eCommerce website project. Through an in-depth discovery process, we'll be able to understand your back-end functionality and front-end design requirements.
Custom eCommerce Website Design
Your custom eCommerce design and branding is based on your particular business. Our development team will create an eCommerce website that is built with your custom functionality, that performs well and looks great.
Checkout & Credit Card Processing
Whether you would like a basic checkout or a customized checkout process, our web development team can handle your needs. Your shopping cart can also integrate with many standard eCommerce payment processors and custom payment gateway integrations can be created.
Custom eCommerce Functionality
If you would like to create a unique website or have custom business rules to make managing your eCommerce website easier, we have an in-house development team to implement your requests.
Amazon / eBay / Marketplace / CRM Integrations
Your eCommerce website can be integrated with your CRM system or other 3rd party services, including Amazon and eBay. These integrations will provide real time data, help you to keep your data synced, and provide the best experience possible to your website users.
eCommerce Email Marketing
eCommerce email marketing campaigns are one of the highest converting marketing channels. Your eCommerce website can work with your email campaign provider and we can help you design and develop effective email marketing strategies.
eCommerce Product & Data Imports
Importing your current product data, customers or past order history are just a few examples of the data imports that are often completed. Regardless of the data you need moved, we have a lot of experience managing data imports and database conversions.
SEO Friendly eCommere Development
All of our eCommerce web design and development is optimized for SEO and performance. Our marketing experts will be involved in your project from the beginning, to ensure your site's organic search engine ranking are improved.